Private Client Insurance in Boca Raton, FL & Delray Beach, FL
Private Client Insurance in Boca Raton, FL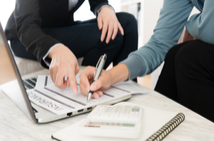 The Griffith Agency helps provide affluent individuals and their families with complete risk management solutions to protect their assets and lifestyle through the Private Client Group. Administering superior client support, our agents routinely provide comprehensive and cost-effective insurance solutions to high-net worth clients in Boca Raton and surrounding communities throughout Florida.
As an independent family enterprise, we understand the importance of protecting the family's lineage. We serve our clients with a distinct sensitivity to family generational dynamics that stems from decades of first-hand experience. Our risk management approach relies on a seamless interaction with our family office partners to protect their clients' assets and well-being
Protection for Individuals and Businesses
When matching a private client with coverage, our agents take the time to fully understand your needs and exposures, then make the appropriate recommendations. By working closely with each customer, we can take a thorough look at your insurance portfolio, investment portfolio, debt portfolio, or estate plans.
We have established partnerships with multiple carriers that recognize the unique needs of affluent clientele and can institute even more flexibility when insuring high-end assets. The protection available under our private client service includes, but is not limited to:
Coverage for Individuals
Home estates, condominiums, seasonal residences and rentals
Classic and Exotic vehicles
Flood and excess flood
Yachts and watercraft
Aircraft
Kidnap and ransom, hijacking and abduction of family members
Excess Liability
Equine
Domestic Workers Compensation
Personal Directors and Officers Liability
Life Insurance
Retirement Planning
Investment Advice
IRA and Roth IRA Plans
To begin working on a policy, request a quote.