Healthcare Facility Insurance in Boca Raton and Delray Beach, FL
Insurance Options for the Healthcare Industry
The Griffith Agency provides insurance to healthcare facilities in Boca Raton, Delray Beach, West Palm Beach, Fort Lauderdale, Miami, Highland Beach, and surrounding areas.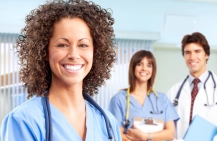 Healthcare facilities have very specific coverage needs. At The Griffith Agency, we will work with you to create a protection plan that fits the needs of your facility; from hospitals and clinics, to long-term care facilities and nonprofit organizations, we've got you covered!
Here are some of our coverage options for healthcare facilities:
Property coverage
General liability
Professional liability
Umbrella coverage
Workers' compensation
Whatever your needs, The Griffith Agency will help make sure your insurance policy is right for your business. Contact a representative today to schedule a consultation!
Our Location
The Griffith Agency
479 NE 20th Street
Boca Raton, FL 33431
Main office:
561-392-2444
Toll free:
800-940-4743
Fax:
561-392-3668
Testimonials
"Tom is a great guy and follows in some mighty big footsteps--left by his dear, dear Father!!"
"Spent 20 years of my life working side by side with the best Toms ever! love you guys....and miss you!!"
"I have know Tommy for most of my life and he is a great guy."
"The Griffith Agency Has handled my insurance for over 20 years, and I highly recommend them."
"I've done business with 3 generations of the Griffith family & still do. It's important to be insured by a good company but, more important to have a good agent."
"The Griffith Agency has been doing all of my insurance for 20 years now. Very consistent and reliable, not to mention affordable!"