Group Health Insurance
Benefits that Keep your Employees Happy
The Griffith Agency provides group health insurance to businesses in Boca Raton, Delray Beach, West Palm Beach, Fort Lauderdale, Miami, Highland Beach, and surrounding areas.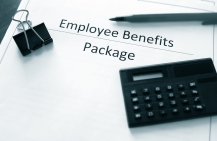 As an employer in today's business world, The Griffith Agency knows how important it is to provide health insurance to the most valuable asset of your business – your employees. By providing each employee with a plan that meets his or her expectations, it can help your business lower turnover and keep a staff that is healthy and insured with peace of mind.
At The Griffith Agency, we are proud to offer a variety of group health Insurance plans for small to mid-sized businesses – for quality assurance and additional benefits. Our health insurance specialists will work with you one-on-one to develop a group plan that is not only affordable, but complements your business's needs.
Which Plan is Right for your Business?
Group health insurance plans typically include either indemnity plans, such as Fee-for-Service (FFS), or managed care plans, including: Health Maintenance Organization (HMO), Preferred Provider Organization (PPO), and Point-of Service (POS).
The major difference between Indemnity and managed care plans is the types of providers, choices of doctors and physicians, out of pocket expenses, and medical bill payments.
Since group health insurance options vary from state to state in coverage options and benefits, as well as the size of your business, it is important to discuss your business' Health Insurance needs with a specialist at The Griffith Agency who can help you find a solution that is ideal and feasible for you and your employees.
Our Location
The Griffith Agency
479 NE 20th Street
Boca Raton, FL 33431
Main office:
561-392-2444
Toll free:
800-940-4743
Fax:
561-392-3668
Testimonials
"Tom is a great guy and follows in some mighty big footsteps--left by his dear, dear Father!!"
"Spent 20 years of my life working side by side with the best Toms ever! love you guys....and miss you!!"
"I have know Tommy for most of my life and he is a great guy."
"The Griffith Agency Has handled my insurance for over 20 years, and I highly recommend them."
"I've done business with 3 generations of the Griffith family & still do. It's important to be insured by a good company but, more important to have a good agent."
"The Griffith Agency has been doing all of my insurance for 20 years now. Very consistent and reliable, not to mention affordable!"